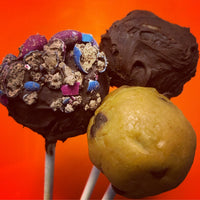 Kids Parties and Catering
In NYC or the tristate area? We would love to organize fun events at your next kids party and cater your next event! Click the "Catering" button below and we will plan fantastic cookie dough activities and treats for any occasion!
CATERING
Simply Mary'S Keeps it Real
About Simply Mary's
Simply Mary's mission is to use real, simple ingredients to create and share nourishing versions of traditional sweets that don't sacrifice flavor and fun! All products are bean-based, lower sugar, plant based and gluten-free. Based in New York City, Simply Mary's dishes out small-batch chickpea cookie dough, black bean brownies, chickpea blondies and stuffed cookies at pop-ups and events around NYC. Simply Mary's also delivers in the NYC area. And ask us about catering and kids parties!!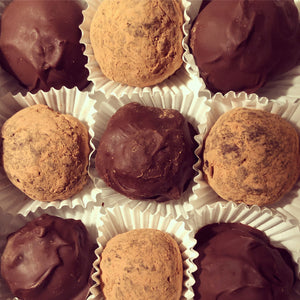 Testimonials
Kid tested and mother (and dad) approved!

Happy Parent (NY)
They (brownie truffles) were a HUGE hit tonight! Love, love, love. I'll be ordering more ASAP.

Valentine Customer (TX)